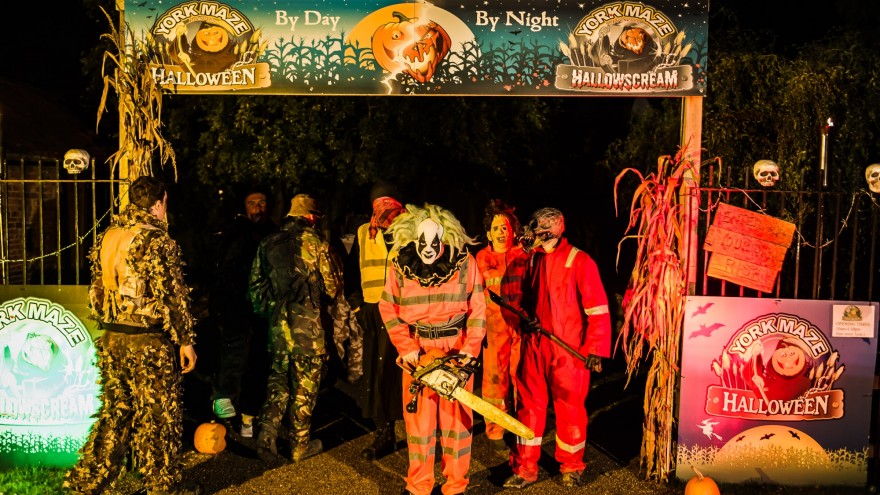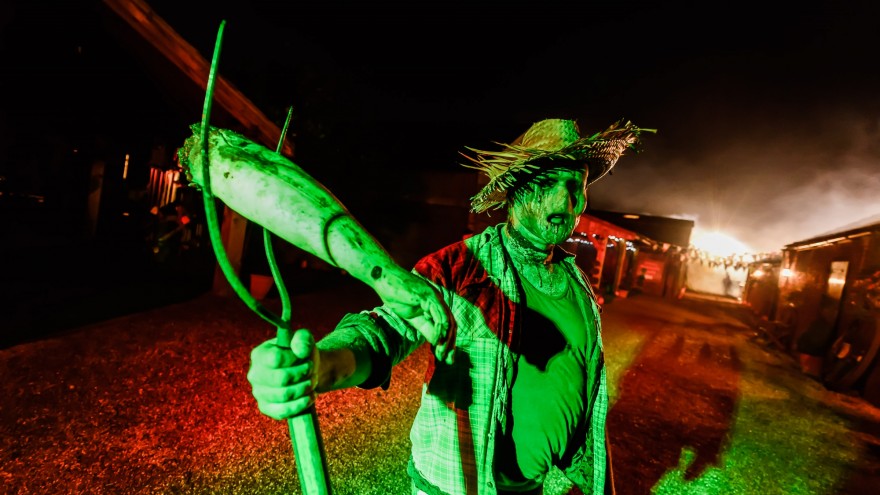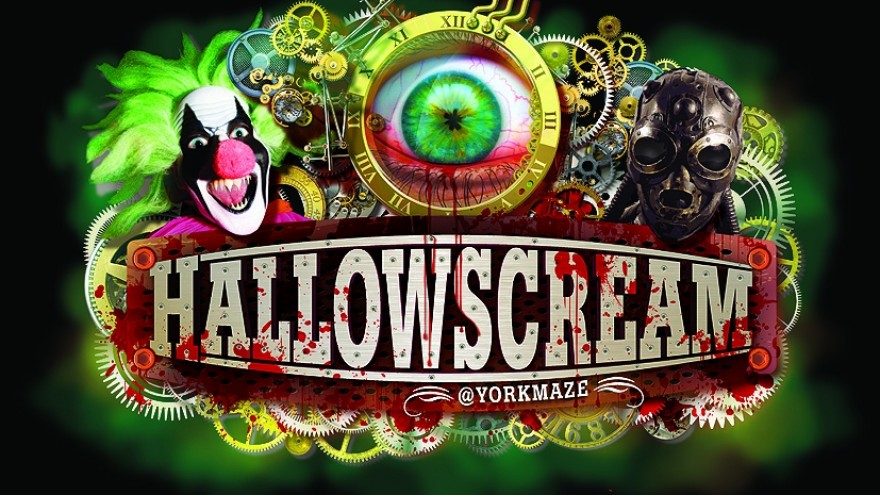 "Hallowscream" at York Maze is a live scare event, with five separate haunted attractions for visitors to brave, and a wide range of food and drink on offer within the site, along with our zombie themed exit bar, where you can get an alcoholic drink after the event to calm your nerves!!
Hallowscream is based on a farm where a terrible tragedy occurred back in 1873, and the restless souls who died on that night return each Halloween to torment those who dare to visit.
Tickets for Hallowscream must be bought on line, in advance of the event, and they sell out quickly, so don't be disappointed
Visit www.yorkmazehallowscream.co.uk to find out more.