Our Summer Season recruitment is nearing cornpletition. However we are still open to applications from amazing people. If you would like to be cornsidered for a summer job read on below and cornplete the application form.
You have chosen the greatest place to work in Yorkshire!
We are looking for happy, outgoing, fun loving and hardworking people to join our award winning team!! York Maze prides itself on its staff, and we try and do things a bit differently to other places. We believe you should be having fun at work, and this reflects through our whole ethos.
We believe York Maze has one job, and that is to...CREATE HAPPINESS!!
To help you achieve this we have a set of shared values that we ALL work to!
Our values are...
Happiness & Laughter
Have fun at work! York Maze is not a big corporate entity. Be yourselves, have a laugh with the visitors, tell jokes, take the mickey, be silly. Share a laugh and a smile with your friends and visitors. If you are having fun the day will fly by!!
Honesty & Fairness
Be honest and fair in all you do. If you can help somebody, do so. If something is not working right, speak up! If you're not happy, say so.
Trust & Respect
We trust in you to look after our visitors, you are the face of the business. Please respect our visitors and treat them well, they pay your wages! Look after you colleagues, and respect each other, we all need to work together to create a great attraction! 
Hard Work & Focus
Focus on the job you are doing, and work hard at it. You are being paid to work! The visitors are your priority at all times, give them ALL your attention.
Working by these shared values helps us exceed expectations!
Most people expect theme park staff to be disinterested kids who look like they would rather be somewhere else. We pride ourselves on our team being the opposite of that!! If you can do the 4 things above, people will really appreciate it, and they will share their happiness too!
A BIT ABOUT THE JOBS & WHAT WE EXPECT FROM YOU
York Maze is a seasonal visitor attraction, based around a growing crop of maize plants. But we are MUCH more than just a maze and we have more than 20 different rides, and attractions for families to enjoy. Our 2022 summer season runs from July 16th to September 5th, with staff training the week before we open to the public July 11th - 15th.
You guys will be one of the most important parts of our visitor's day with us. If you can give them great service, along with a big smile, you will make their special day even more memorable!!
We may not be the biggest attraction in Yorkshire but we can still give people the best day out EVER and we do this by treating our visitors like royalty!!
Our 'Corn Crew' has twice won the "outstanding customer service" award at the Welcome to Yorkshire tourism awards, and if you feel you can help us be even more amaizing, then we would love to hear from you. There is a wide variety of jobs, from hospitality to tractor driving and we do our best to make sure you are in a role that you will enjoy!
Pay Rates (including holiday pay) are:
£6.00/hr - 16 to 17 yrs
£8.00/hr - 18 to 20 yrs  
£10.50/hr - 21 to 22 yrs  
£11.00/hr - 23 yrs & over
The minimum age for working at York Maze is 16.
There is no public transport to York Maze, so you will need to be able to get here. (it's a 20 min cycle ride from Uni campus)
You will need to have an outgoing, happy personality! You will be meeting thousands of new people each day. If you don't like chatting to new people, please do not apply!
You will need to be adaptable, some days we can be very quiet and you may get bored, and some days we can get over 3000 visitors and you will not have time to think.
You will be the faces of York Maze, you are the most important part of the business. When people leave, it is you that they will remember - you have the chance to make their day fantastic & we will give you the power to do this!!
If this sounds like the sort of place you would like to work please fill in the application form below.
There are no wrong or right answers, we just want to know a bit more about the type of person you are, and if and where you might fit into our team!
Please keep your answers brief and please read all sections carefully, and answer where required!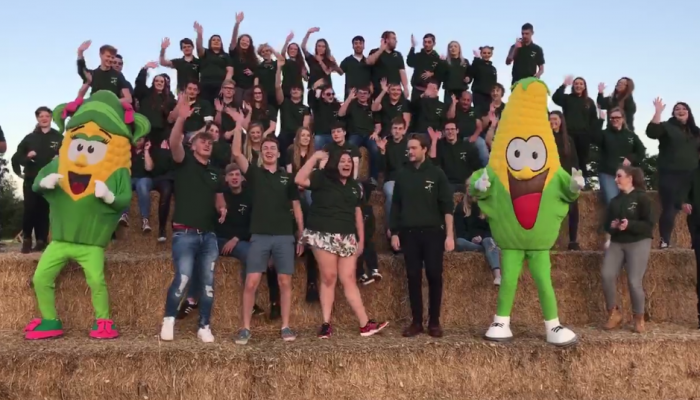 Join our award-winning Corn Crew! Opportunities in retail, hospitality and visitor experience.
Find out more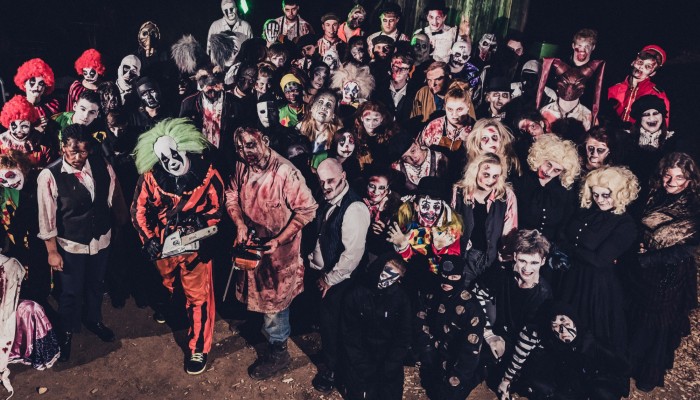 Become a Hallowscream Scare Actor
Find out more